Singapore Book Awards 2018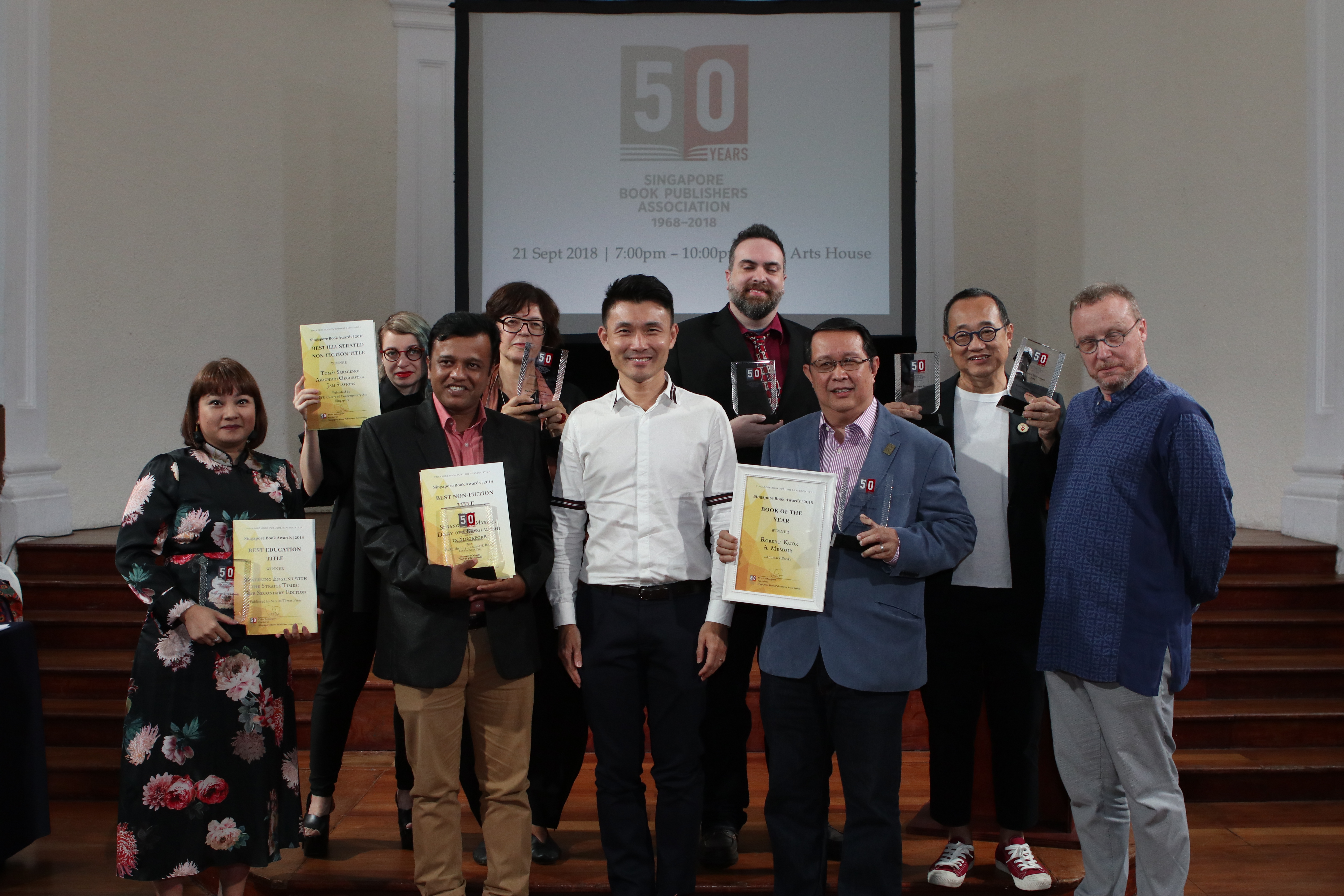 The 2018 Singapore Book Awards Ceremony was successfully held on Friday 21 September at the Arts House. 
The winners of each category and Book of the Year were selected by a panel of judges comprising key industry personalities in Singapore known for their publishing, literary and media expertise. The winners, selected from a shortlist of 31 finalists in seven categories, cover multiple genres including architecture, biography, history, drama, and supplementary educational titles. 
Winners of the 2018 Singapore Book Awards
Best Book Cover Design

The Gatekeeper

Publisher: Epigram Books
Designer: Yong Wen Yeu

Best Education Title

Mastering English with the Straits Times

Publisher: Straits Times Press
Author: Straits Times Schools Team Writers

Best Illustrated Non-Fiction Book

Tomas Saraceno: Arachnid Orchestra.
Jam Sessions

Publisher: NTU Centre for Contemporary Art Singapore
Editors: Ute Meta Bauer and Anca Rujoiu  

 

Best Fiction Title

The Gatekeeper

Publisher: Epigram Books
Author: Nuraliah Norasid

Best Non-Fiction Work

Stranger to Myself

Publisher: Landmark Books
Author: MD Sharif Uddin

Best Picture Book

The First Journey

Publisher: Scholastic Asia
Author: Phung Nguyen Quang and Huynh Kim Lien 

Best Young Person's Title

Understanding Singaporeans

Publisher: Epigram Books
Author: Edmund Wee

Book of the Year

Robert Kuok: A Memoir

Publisher: Landmark Books
Authors: Robert Kuok with Andrew Tanzer